Please join us in congratulating Mrs. Glass on her retirement. Mrs. Glass has been our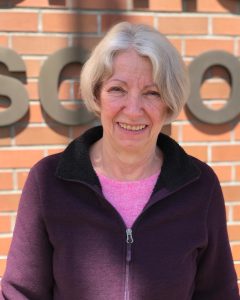 Special Education and Choices program teacher for the past six years. We are  grateful to her for her love and service to our school and students, and wish her the best in her future adventures.
Mrs. Glass has spent the past twelve years in our district, the last six of which were at AOS. In addition to being the Special Education teacher and running the Choices program, many will remember her for Zumba and yoga lessons, her  kind smile, and her ability to get along with everyone.
Mrs. Glass is looking forward to spending time with her grandchildren, working on projects around the house, and spending lots of time at the gym. We are excited that Mrs. Glass will continue to stay involved with the AOS family by being a substitute teacher here.
Congratulations to you and thank you for your service to education.