Orsborn to lead school district's HR department
Long-time West Albany principal to transition to GAPS Executive Director of HR later this month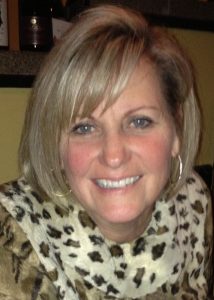 Greater Albany Public Schools is pleased to announce Susie Orsborn will join the district office as the Executive Director of Human Resources. Orsborn is the current principal of West Albany High School, a position she has held since 2004.
"I am extremely excited about the opportunity to serve the district from a different vantage point as the Executive Director of Human Resources, and I am committed to ensuring that the Human Resources department plays a vital role in supporting the success and well-being of educators and staff," Orsborn said. "We will focus on recruiting and retaining top talent to ensure the district has the right people in place to achieve its goals. It's important for us to foster a work environment where employees are engaged, motivated, and supported."
Orsborn is a long-time Albany resident with deep roots in the school district. She attended Waverly and South Shore Elementary Schools, North Albany and Calapooia Middle Schools before graduating from South Albany High School. She has worked for GAPS for the past 38 years in several roles. 
"I have loved every job that I have had in the district," Orsborn said. "I have proudly served the district for the past 38 years as a teacher, coach, assistant principal, and principal. This experience has given me excellent insight into the culture and climate of Albany and our school district." 
Over her educational career, Orsborn has earned the Coalition of School Administrators (COSA) Assistant Principal of the Year award; Oregon School Activities Association Distinguished Service Award; served on the Chalkboard Distinguished Leaders Council, and was inducted into the West Albany Athletic Hall of Fame, as well as the Oregon Cheerleading Coaching Association's Hall of Fame. 
In addition to her professional accomplishments, Orsborn has been involved in several community nonprofits including Samaritan Albany General Hospital's Board of Directors, of which she is a current member, and as a former member of the Albany Boys & Girls Club Board. 
"Susie is an exemplary educator who has served this district in an outstanding fashion over the course of her career," said Superintendent Andy Gardner. "Her focus on people and the construction of systems have led to great achievements at West Albany and it gives me great confidence she will transition those skills to the work at the district level." 
Orsborn has her Bachelor of Science in Elementary Education with a Secondary Math endorsement from Oregon State University, and her Master's in Educational Leadership from University of Oregon. She also holds an education administrative license. 
As this transition will take place in the coming weeks, Superintendent Gardner has named Rich Engel as the Acting Principal of West Albany High School for the 2023-24 school year. Engel has served as an Assistant Principal of the school since the fall of 2012. 
---
La Sra. Orsborn liderará el Departamento de Recursos Humanos del distrito escolar 
Directora de la preparatoria West Albany, con extensa trayectoria, se trasladará a ser Directora Ejecutiva de Recursos Humanos de las Escuelas Públicas de Greater Albany (GAPS) a finales de este mes.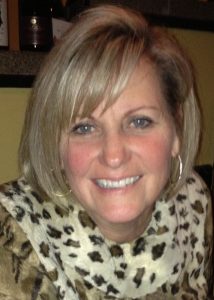 El distrito de Escuelas Públicas de Greater Albany, se complace en anunciar que la Sra. Susie Orsborn se unirá a la oficina del distrito como Directora Ejecutiva de Recursos Humanos. La Sra. Orsborn es la actual directora de la preparatoria West Albany, puesto que ha ocupado desde el 2004.
"Estoy extremadamente emocionada por la oportunidad de servir al distrito, desde un punto de vista diferente como Directora Ejecutiva de Recursos Humanos, y estoy comprometida en asegurar que el departamento de Recursos Humanos desempeñe un papel vital en apoyar el éxito y el bienestar de los educadores y el personal", dijo la Sra. Orsborn. "Nos centraremos en reclutar y retener el mejor talento para garantizar que el distrito cuente con las personas adecuadas para alcanzar sus objetivos. Es importante para nosotros fomentar un entorno de trabajo en el que los empleados estén comprometidos, motivados y respaldados".
La Sra. Orsborn es una residente de la ciudad de Albany de larga trayectoria, con raíces profundas en el distrito escolar. Asistió a las escuelas primarias Waverly y South Shore, las escuelas secundarias North Albany y Calapooia antes de graduarse de la preparatoria South Albany High School. Ha trabajado para GAPS durante los últimos 38 años en varios cargos.
"He amado cada trabajo que he tenido en el distrito", dijo la Sra. Orsborn. "He servido con orgullo al distrito durante los últimos 38 años como maestra, entrenadora, subdirectora y directora. Esta experiencia me ha proporcionado una excelente comprensión de la cultura y el clima de Albany y nuestro distrito escolar".
A lo largo de su carrera educativa, la Sra. Orsborn ha recibido el premio Subdirectora del Año de la Coalición de Administradores Escolares (COSA por sus siglas en inglés); el Premio al Servicio Distinguido de la Asociación de Actividades Escolares de Oregon; ha servido en el Consejo de Líderes Distinguidos de Chalkboard y ha sido incluida en el Salón de la Fama Deportiva de la preparatoria West Albany, así como en el Salón de la Fama de la Asociación de Entrenadores de Porristas de Oregon.
Además de sus logros profesionales, la Sra. Orsborn ha estado involucrada en varias organizaciones sin fines de lucro de la comunidad, incluyendo la Mesa Directiva del Hospital General Samaritan de Albany, de la cual es miembro actualmente, y como ex miembro de la Mesa Directiva del Club "Boys & Girls Club" de Albany.
"Susie es una educadora ejemplar que ha servido a este distrito de manera sobresaliente a lo largo de su carrera", dijo el Superintendente Sr. Andy Gardner. "Su enfoque en las personas y la construcción de sistemas ha llevado a grandes logros en West Albany, y me da una gran confianza que transferirá esas habilidades al trabajo a nivel del distrito".
La Sra. Orsborn tiene una Licenciatura en Ciencias en Educación Primaria con una certificación en Matemáticas de la secundaria de la Universidad Estatal de Oregon, y una Maestría en Liderazgo Educativo de la Universidad de Oregon. También posee una licencia administrativa en educación.
Dado que esta transición tendrá lugar en las próximas semanas, el Superintendente Sr. Gardner ha nombrado al Sr. Rich Engel como Director Interino de la preparatoria West Albany High School, para el año escolar 2023-24. El Sr. Engel ha servido como Subdirector de la escuela desde el otoño de 2012.