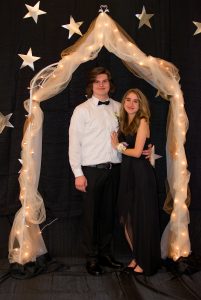 On Friday, May 4th, Albany Options School hosted their first ever prom, "A Knight to Remember."
The event was held at AOS and over 75 were in attendance. Many community partners supported the event so that it could be cost-free for all AOS Juniors and Seniors and their guests.
It was an incredible event and a lot of fun. We are already looking forward to prom next year.
We would like to give a special thank you to the following community partners who donated their time and resources in order to make it a special evening, including, but not limited to: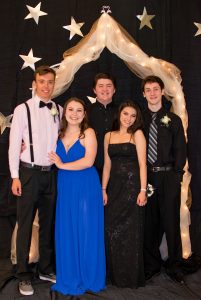 – Sarah Steen, AmeriTitle
– Courtney Paul, AmeriTitle
– Steve Yutzie Floral
– DJ Dogs
– My Best Friend's Closet, Altrusa International of Albany, OR
– Melissa Schumacher, Marrakesh Full Service Salon
– Billy and Jessica Burris
– Koontz, Perdue, Blasquez & Co, P.C.
– Leanna Langley, HomeSmart Realty, Lebanon
– Eric Aguinaga
– Scott and Mary Harer, Columbia Seeds
– Don and Tera Fief, Office Nancy
– Katy Rosecrans, RE/Max Integrity
– J Bros Concrete