Albany Area Chamber of Commerce and Linn-Benton Community College are hosting the annual Youth Job Fair for Linn County high school seniors on December 12th, 2017. This event is a graduation requirement for all seniors as part of their Career Related Learning Standards.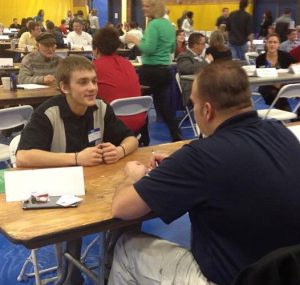 The Albany Area Chamber is looking for volunteers for the event. Be one of 250 volunteers interviewing 1300 high school seniors at this great event. The Youth Job Fair helps our students gain valuable job interviewing skills and immediate feedback from professionals.
We are also seeking organizations and representatives to participate with a career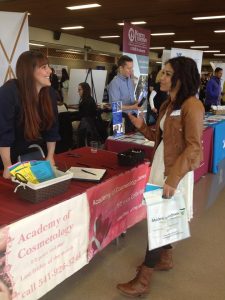 information table at the Resource Fair portion of the event to share about opportunities after high school. Students attending are interested in learning about career training, future employment, and post-secondary educational opportunities.
The Youth Job Fair begins at 8:45 am and ends at 12:45 pm at Linn-Benton Community College. Interview materials with sample questions will be provided for those helping with mock interviews.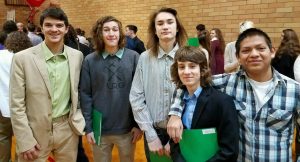 Who? Community volunteers
What? Preparing high school students to join the workforce through mock interviews, speakers, and a resource fair
When? Tuesday, December 12th, 8:45 am -12:45 pm
Where? Linn-Benton Community College
Why? Help build an outstanding work force for the future.
Interested in volunteering? Please contact Firiel Severns at the Chamber at fsecerns@albanychamber.com.