Tuesday, Sept. 5, is the first day of school for students in Greater Albany schools, and about a third of them travel there by school bus.
Last year, GAPS yellow buses traveled more than 959,000 miles, carrying a daily average of 3,600 kids each way on 37 general education routes and 18 special education routes. That number doesn't include field trips and transportation for school activities, which totaled an estimated 50,000 miles in 1,256 trips.
It's a large transportation system that requires careful planning to make the buses run on time.
This year, extra attention and planning was needed to adjust schedules for efficiency for the new bell time system. Each bus covers three routes for morning and afternoon runs. Combined with a finite number of buses and drivers, the routes have to be exact to ensure best coverage of our geographically large district.
Watch for our buses this Tuesday and please be extra attentive in the mornings and afternoons when you see them on the roads. District bus drivers would like to remind drivers to slow down and watch for kids as they walk to or from the bus.
Transportation resources for parents include: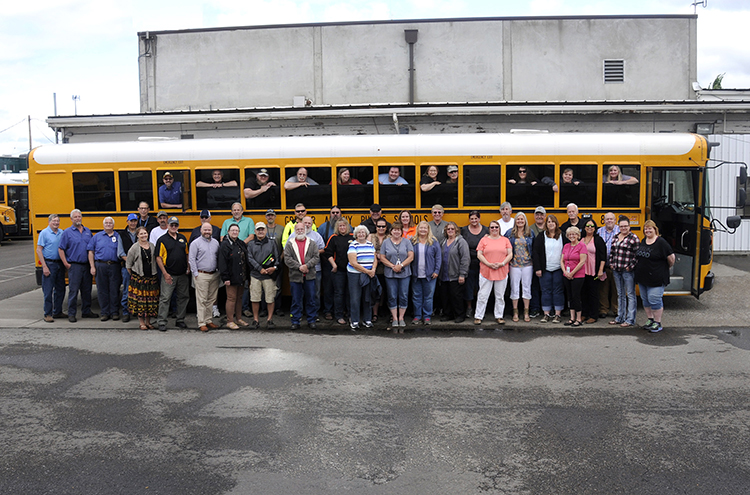 Thank you, GAPS bus drivers!