On Tuesday, February 21st, 30 students from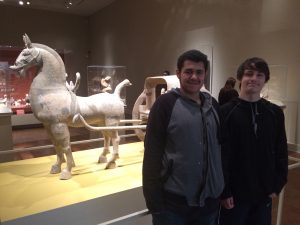 Albany Options School went to Portland for
the day to visit the Portland Art Museum. The students were from Mrs. Harryman's Ancient Civilizations history classes and Mrs. Gillispie's Art Class. For many of the students this was the first time they had ever visited an art museum.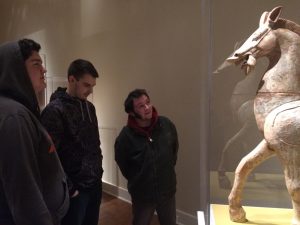 Students in the Ancient Civilizations history class were finishing up a unit on Ancient China, s
o they visited the museum's Asian Art Exhibit, which includes a large collection of art and artifacts from the Han Dynasty. Many of the items in the exhibit were items found in the tombs, which were buried alongside the departed because it was believed they would serve the dead in the afterlife.