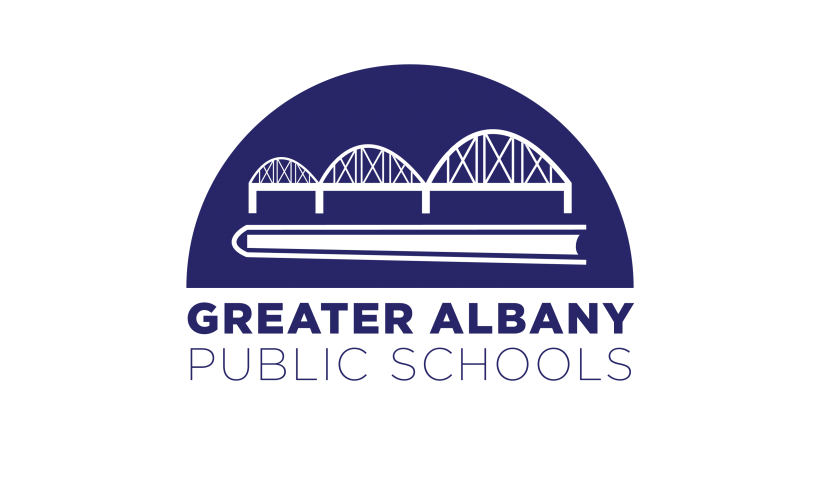 ➡ Colaboración con la Biblioteca Pública de Albany: Clic AQUÍ
GREATER ALBANY PUBLIC SCHOOLS and the Albany Public Library have partnered to make sure that every GAPS student has a public library card!
All schools should have provided all K-12 students with an ID card with a name and barcode to use at the public library. There are excellent summer programs for all ages at the public library, and access to resources, so now is a good time to make sure you have both accounts linked. Parents should check with individual schools if they are not sure if they granted permission at registration or not.
How to access online resources with your GAPS/Albany Public Library student account:
Go to

http://bit.ly/GAPS-APL

At the log-in screen, enter your

Student ID Number

for your Library Card Number

Your PIN/Password = the

first three letters

of your

first name

(all lowercase) + the

last 3 digits

of your

ID #
Example: joe789
You can also use the internet services at the library by using this login information. There are many other library resources available to you online, including Library2go (digital versions of currently popular print titles you can check out online). We love our libraries!
---
¡LAS ESCUELAS PÚBLICAS DE GREATER ALBANY (GAPS) y la Biblioteca Pública de Albany se han asociado para asegurarse que cada estudiante de GAPS tenga una tarjeta de la biblioteca pública!
Todas las escuelas deben haber proporcionado a todos los estudiantes desde el Kinder hasta el 12° grado, una tarjeta de identificación con un nombre y un código de barras para usar en la biblioteca pública. Hay excelentes programas de verano para todas las edades en la biblioteca pública y acceso a los recursos, por lo que ahora es un buen momento para asegurarse de tener ambas cuentas vinculadas. Los padres deben consultar con sus respectivas escuelas, si no están seguros de sí otorgaron permiso o no en la inscripción.
¿Cómo acceder a los recursos en el Internet con su cuenta de estudiante de GAPS/Biblioteca Pública de Albany?:
En la pantalla de inicio de sesión, ingrese su número de identificación de estudiante como su número de tarjeta de biblioteca

Su PIN/Contraseña = las primeras tres letras de su primer nombre (todas en minúsculas) + los últimos 3 dígitos de su número de identificación
Ejemplo: joe789
También puede usar los servicios de Internet en la biblioteca, usando esta información de inicio de sesión. Hay muchos otros recursos en la biblioteca disponibles para usted en el Internet, incluyendo Library2go (versiones digitales de los títulos impresos más populares que puede consultar en el Internet). ¡Amamos nuestras bibliotecas!
https://library.albany.k12.or.us/students-parents/albany-public-library-partnership/