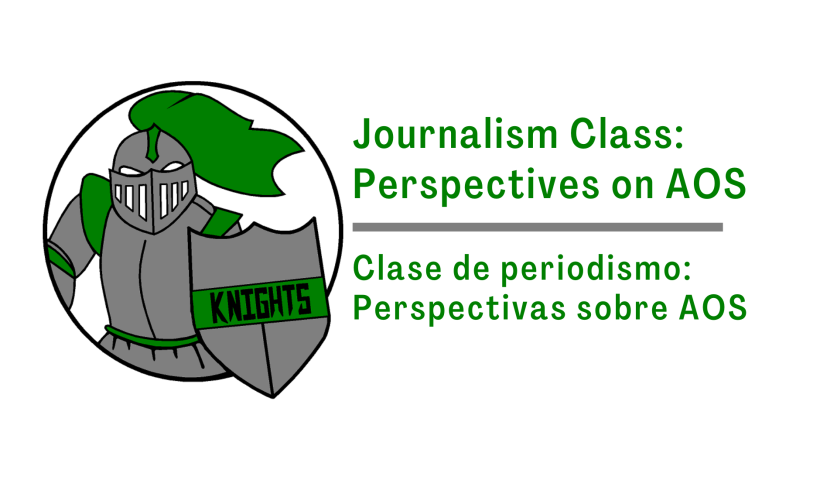 The following are opinion pieces written by some of the Ms. Bellando's Journalism class on their experiences at AOS.
When people think of AOS, they think of the alternative school for "bad kids." The students that go to AOS and the staff know that it is not. AOS has a wide variety of students with different strengths and weaknesses, but one thing that is common here is all the staff at AOS sees the potential in every student. Every staff member has faith in kids and helps them succeed.
Before I attended Albany Options, I was very pessimistic about my future after high school. I come from a low income household that can't pay for college, but AOS has many opportunities to help students get to college. AOS has helped me realize that I am capable of much more than I think.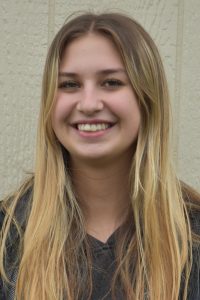 Going to AOS is a clean slate; teachers at AOS don't let your past determine who you are as a person. I was actually expelled from my old school for being in a fight, even though it was my first time getting in trouble. I was told I was "a danger at my school and to society." I know that the one mistake I made did not determine who I was as a person. When I first came to AOS they were very welcoming and let me decide who I am and want to be.
Tori Teem is a Senior
Albany Options School is not one of your standard public schools. People have always stereotyped AOS as a school for "bad kids" or "delinquents." Yes, there are kids who have been expelled that come to the school, but rather than it being a punishment, it's a new step forward in the right direction, and to start a successful future.
At my old school I had a bad experience with my teachers. They only tried to help the kids who were well known or did sports. After trying to put in effort and getting none back, I got to the point where I didn't see or care about my future, I had no friends, and I didn't trust a single teacher.
Now that I'm at AOS I have improved drastically. I left my old school with a GPA no higher than a 2.0. Now that I've been at AOS working hard everyday, my GPA is a 3.83. Since the first day I was here I've always been accepted and understood for any emotions or frustrations I deal with in everyday life. Teachers and staff here at AOS are very flexible with different ways of learning and teaching.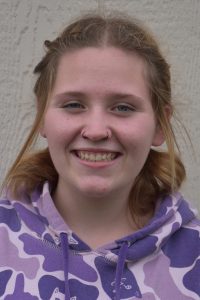 If I didn't get the chance to come to AOS, I would still have under a 2.0 GPA and not be succeeding, but now I'm graduating a year early with a 3.83 GPA. Now I'm  looking forward to three years completely paid for from scholarships and being able to put in the effort to graduate early. I appreciate this school everyday for us all being a family and helping each other out.
Isabella Rutland is a Junior
Before coming to AOS, my high school experience was very bad. It was bad because I dropped out the first week of my freshman year. I actually got zero credits and had no motivation to stay on track, go to school, or even graduate. In addition, my anxiety was a big factor in me dropping out. My old school was absolutely no help with that. After dropping out, I gave up on myself  and had no hope. Then I came across the opportunity to come to AOS, not only because of the fact that I had no credits, but also because honestly it was a life changing decision for myself and my future. AOS has changed my life extremely, the way I look at myself, my grades, my outlook on my future, my motivation.
Before AOS, I was really depressed and would not come out of my room. I didn't want to see anyone or talk to anyone because I knew I had let my parents down and didn't know how to change that feeling. Then when I got accepted into AOS I was so excited to finally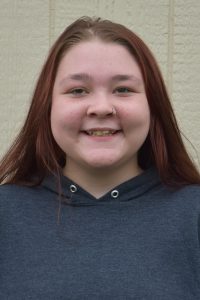 be back in school and have my parents look at me with hope again. Now, with help and support from friends and teachers, I am doing way better and on track to graduate.
If it wasn't for AOS, I would not be where I am right now. I can't thank the teachers and staff here at AOS enough for their time, support, and devotion to the students at this school.
Corina Spence is a  Junior
My high school experience before I came to AOS wasn't exactly positive. I truly hated waking up everyday and going to school. I would always get behind in piles upon piles of unfinished work. I felt as if no teacher truly cared, and when I tried asking for help, I was either laughed off or not acknowledged at all. Because of this, I completely lost interest in school. I went through a point in my life where I just didn't care. If no one was going to help me or acknowledge that I was struggling, why should I put in the effort?
That point in time where I refused to do any work, feeling awful about myself, and flat out not attending class was definitely a low point in my life. I failed almost every class during the time of online school, I was severely behind in credits. And after realizing that, I promised to better myself and that first step was attending AOS.
My first impressions at this new school were nothing like any other. Every teacher and student around me was super friendly and inclusive. I finally felt like I had a voice in my education. No teacher left me in the dust, they all appreciate my participation and always offer to help on anything I get stuck on. Gone are the days of loathing the feeling of waking up and going to school. At AOS, every student gets that second chance they deserve at education.
I used to hardly raise my hand and speak my freshman year, and my sophomore was even worse. I never talked in class unless I absolutely had to. Now at AOS, I participate in every class, Trying to be the first one to always raise my hand. And my attitude towards school has never been better.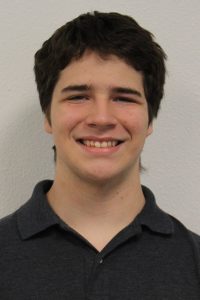 This school has given me, and every other student a chance at redemption for education. This school is truly a blessing for everyone attending. No student is left out, Left behind, or forgotten here at AOS and I am truly grateful and forever in favor of the wonderful staff here.
Avery Reynolds is a Junior